On this page, you can find resources & tools I've personally utilized in my glow up process. Some links will be affiliate links which means I earn a commission if you purchase at no additional cost to you.
You can read more about affiliate links here.
---
Books
These books have helped me so much. I'm a huge bookworm, so this is where it all started for me. Click the image to view the book on Amazon.

The Secret by Rhonda Byrne
This book is life-changing. I also love listening to the audiobook and especially watching the movie. The Secret will scratch the surface on a journey you want to be on.
The 7 Habits of Highly Effective People by Stephen R. Covey
This was one of the first "self-help" books I've ever read. It was assigned to me in college as a psychology major and I thoroughly enjoyed it. It's a book I often quote and live my life by.
---
Assessments/Quizzes
I've gotten to know myself over the years using tests like these, and it is a game-changer! #knowthyself
Power of When Quiz
What's your Chronotype? When I learned my Chronotype (wolf) I also learned optimal times for me to sleep, eat, nap, and work at my best. Following your biological clock helps you to be more productive, more energetic, and happier overall! Find out your Chronotype with the Power of When quiz.
Personality Test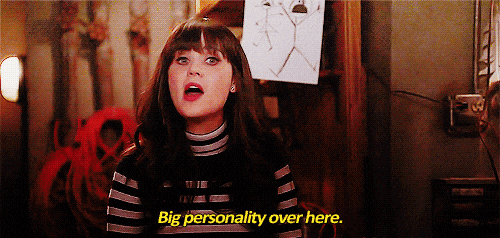 My first personality test was based on the Myers & Briggs personality types. There are 16 types (I am an INFJ) and once you know your personality type a whole new world opens up for you. My improvement really began after taking this test and truly understanding my personality type. Take the test here.
---
Apps
Who doesn't love using apps nowadays? Try out some of these apps to help you glow up!
Sweatcoin
My current favorite! I love it for the motivation it gives me to go walking and get my steps in. It has great incentives that you can start collecting on quickly and you can also earn through other means.
Super cool app that's already earned me 3 months of the music app, Tidal, for free as well as a 30 day supply of personalized vitamins! If you know me you know I love music and vitamins
 Download the app and get earning right away!